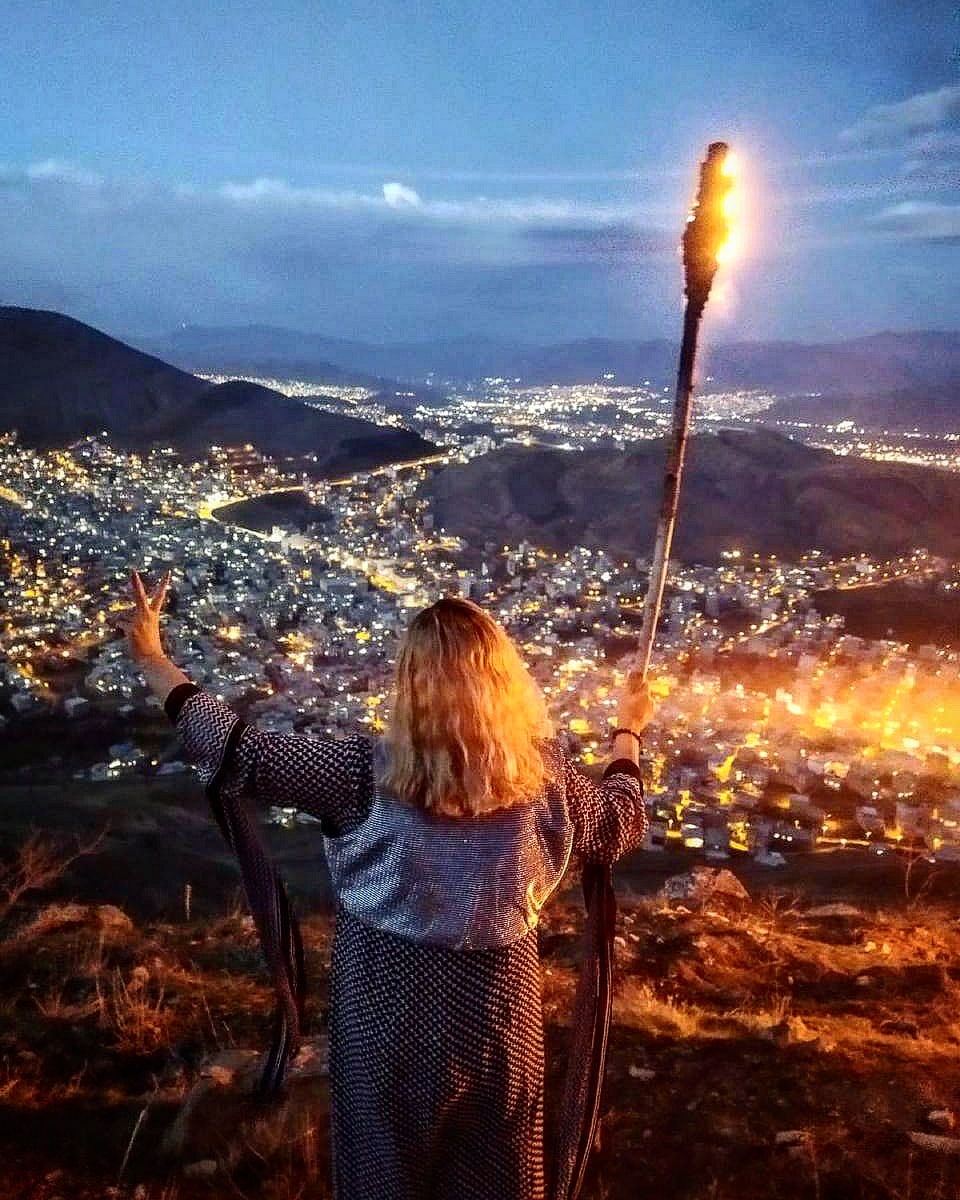 Iranian Kurds across the country celebrated their traditional eve of Newroz with chanting "Jin, Jian, Azadi (Woman, Life, Freedom)", and singing revolutionary songs on March 20 and 21st.
Hengaw Human Rights Organization, which monitors human rights violations in Iranian Kurdistan, reported that at least 40 people were shot by security forces and many hospitalized.
Social media footage show security forces attacking and shooting crowds in Mahabad and Dehgolan.  
Families who have lost their beloved ones in the recent protests also attended the gatherings throughout Iranian Kurdistan.
Iranian officials arrested thousands of protesters and killed hundreds in the past few months over anti-regime protests sparked by the death of Jina Mahsa Amini, a 22-year-old Kurdish-Iranian woman who was being held by the morality police for allegedly violating the country's strict Islamic dress code.
The protests quickly escalated into calls for the overthrow of the theocracy and mark one of the biggest challenges it has faced in more than four decades.
Iran has blamed the unrest on the US and other foreign powers, without providing evidence.
The protesters say they can no longer stand social and political repression, corruption and an economy weighed down by Western sanctions and mismanagement.