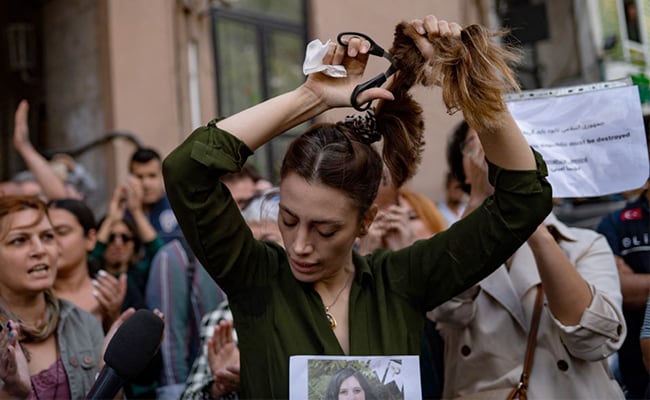 Iranian judiciary officials said Tuesday that authorities arrested 40 foreign nationals for participating in ongoing anti-government demonstrations.
Judiciary spokesman Masoud Setayeshi described the foreign protesters, who were not named, as "terrorists" who "provoked" others to join them.
"The terrorists have had the scenario and they provoke those people on the street and target women, children, and security defenders," Setayeshi said in paraphrased remarks in the state-run Islamic Republic News Agency. "The terrorists showed that they are not even ready to pay the price of their blind actions and they hide their bloody hands."
The protests, which have entered their third month, have come in response to the death of Mahsa Amini, 22, who died in the custody of Iranian morality police for not wearing her hijab correctly.
Human Rights Watch and the United Nations last week announced that at least 326 protesters, including 43 children and 25 women, were killed by Iranian military forces and 14,000 have been arrested.