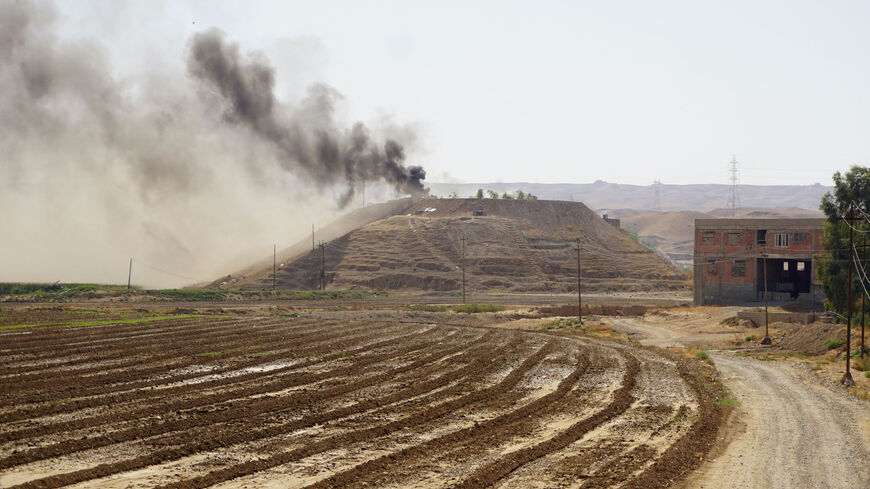 Iranian Revolutionary Guards on Monday unleashed a new wave of drone and artillery strikes targeting Kurdish-Iranian opposition parties in Iraqi Kurdistan.
It was the second such assault against both Komala parties and Democratic party amid a nationwide protest in Iran in the past three months.
According to Kurdistan region's Ministry of Health, at least one individual was killed and eight more wounded as the result of Monday's attack.     
In the joint statement from Kurdish parties, issued by the Cooperation Center of Iranian Kurdistan political parties, they condemned Iran's threats. According to the Center, at least two were killed on Monday due to the strikes.
The statement urged human rights organizations and International community to break their silence about Iran's criminal acts including its strikes on Kurdish opposition parties' camps and headquarters, where civilians including women and children live.