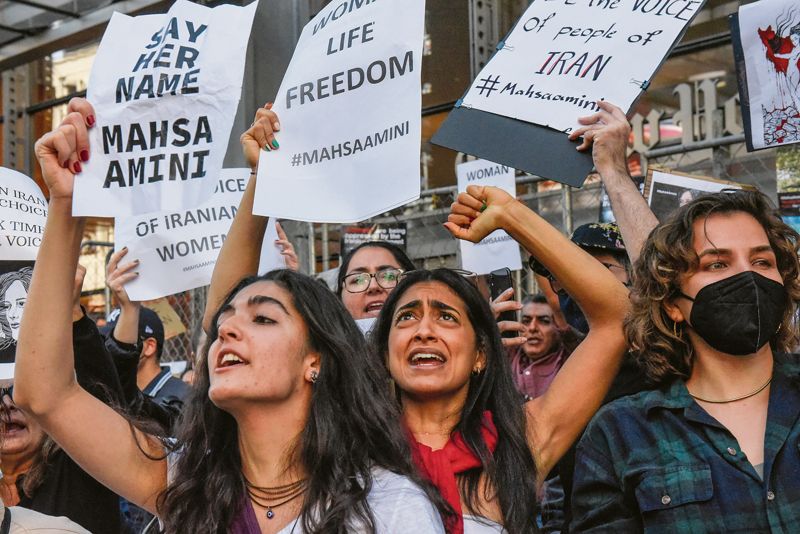 Foreign ministers from the G7 group of nations on Friday condemned Tehran's response to nationwide anti-regime protests in Iran sparked by the death of young Kurdish woman Mahsa Amini.
"We further condemn the brutal and disproportionate use of force against peaceful protesters," the ministers said in a statement after two days of talks in the German city of Muenster.
"We advocate the right of all Iranians to access information, and we deplore the Iranian government's erosion of civil space, and independent journalism, its targeting of human rights defenders, including by shutting down the internet and social media," the ministers said.
The uprising of Iranian people have started since the September 16 death of Amini, 22, after her arrest by the morality police in Tehran for allegedly violating Iran's strict dress code for women.
Hundreds of people have been killed and thousands arrested in the unrest.
The G7 also criticized Tehran's "destabilizing activities in and around the Middle East", such as the transfer of weapons, including drones, "to state and non-state actors".
"Such proliferation is destabilizing for the region and escalates already high tensions," they said.