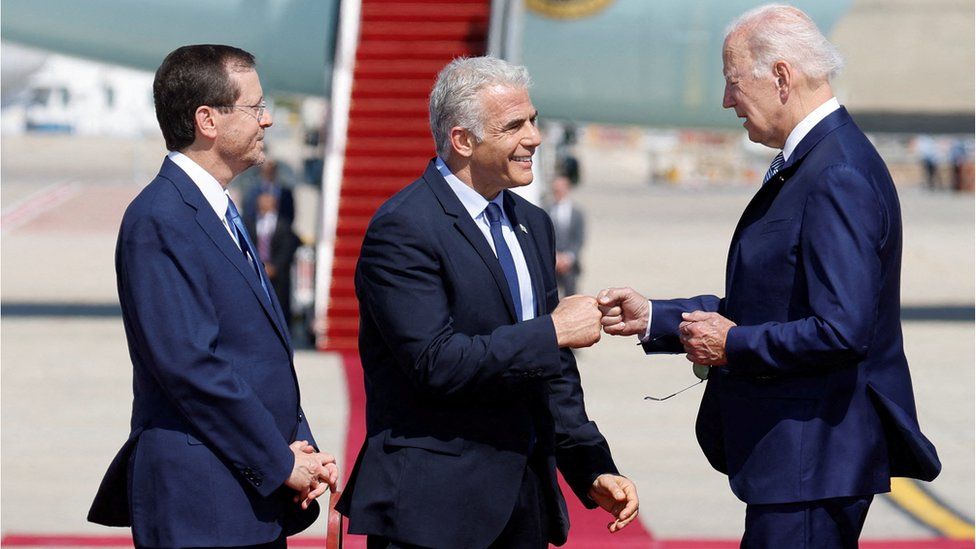 Tehran on Sunday accused Washington of provoking tensions in the Middle East, a day after US President Joe Biden ended a tour to Saudi Arabia and Israel.
Washington "has once again resorted to the failed policy of Iran-phobia, trying to create tensions and crises in the region," Iran's foreign ministry spokesman Nasser Kanani said in a statement.
The comments come after Biden on Saturday vowed that the United States would not "tolerate efforts by any country to dominate another in the region through military buildups, incursions, and/or threats", in a transparent reference to Iran.
Biden's first Middle East visit came just a few days before Russian President Vladimir Putin is due to visit Tehran on July 19.
In a speech in the Saudi Arabian city of Jeddah Biden said: "We will not walk away and leave a vacuum to be filled by China, Russia or Iran."
The US President began his regional tour on Wednesday in Israel, before visiting the Palestinian Territories and then flying to Saudi Arabia.