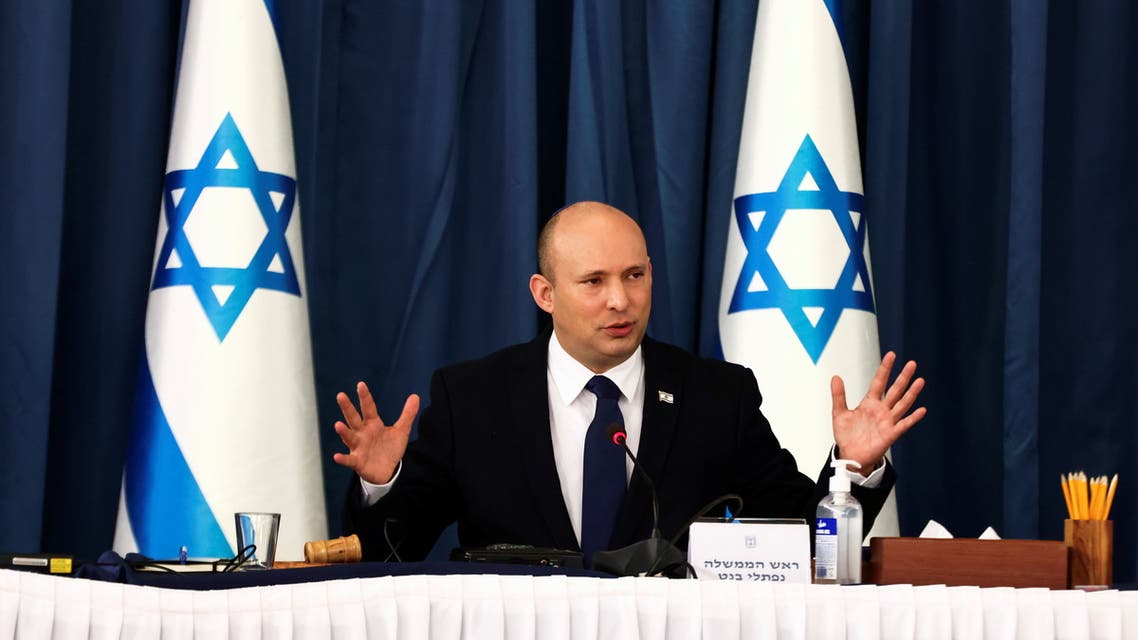 Israeli Prime Minister Naftali Bennett said that his country will not commit to any agreement on Iran, Israeli newspaper The Jerusalem Post reported.
"The Israeli strategy doesn't depend on whether there's an agreement or not," he said on Thursday. "We will protect ourselves by ourselves. Even if there is an agreement, we're not committed to it. We will preserve our freedom to act."
Bennett added that: "We and the Americans don't see everything eye to eye."
Diplomats from Germany, France, and Britain, together with Russia and China, have been meeting in the Vienna since last spring trying to bring Iran and the United back to the agreement, which former US President Donald Trump abandoned in 2018.
Iran has been breaching almost all its commitments under the deal.
"A deal that will send tens of billions of dollars to this rotten and weak regime will be a mistake, because this money will go to terror against IDF soldiers and Americans in the region. When the money enters Iranian coffers, they attack American soldiers… through their proxies."
According to Israeli official, Tehran "is playing poker with a very weak hand, but they're bluffing."