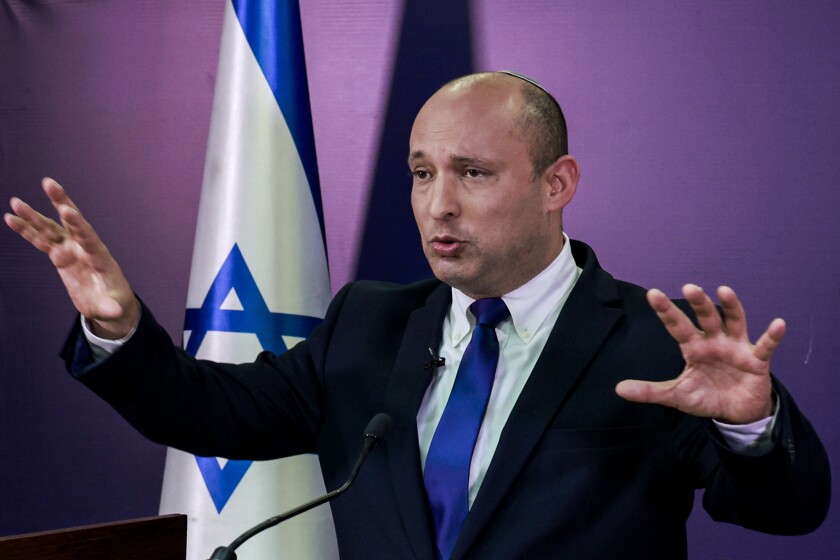 Israeli Prime Minister Naftali Bennett said on Monday that his country will not be bound by any future nuclear deal between world powers and Iran.
"It is important for me to say and clarify unequivocally: Israel is not a party to the agreements, Israel is not bound by what will be written in the agreements if they are signed," Bennett said, addressing the parliament's Foreign Affairs and Defense Committee.
He stressed that "Israel will continue to maintain full freedom of action, anywhere and anytime, without restrictions" if the agreements are signed.
Bennett also expressed Israel's concern about the talks in Vienna, which aims at reviving a 2015 nuclear deal with Iran.
Israel insists that Iran has been secretly seeking to obtain nuclear weapons. Iran has been denying the accusations.
Israel considers the 2015 agreement known as JCPOA, insufficient to stop Iran from acquiring nuclear weapons.