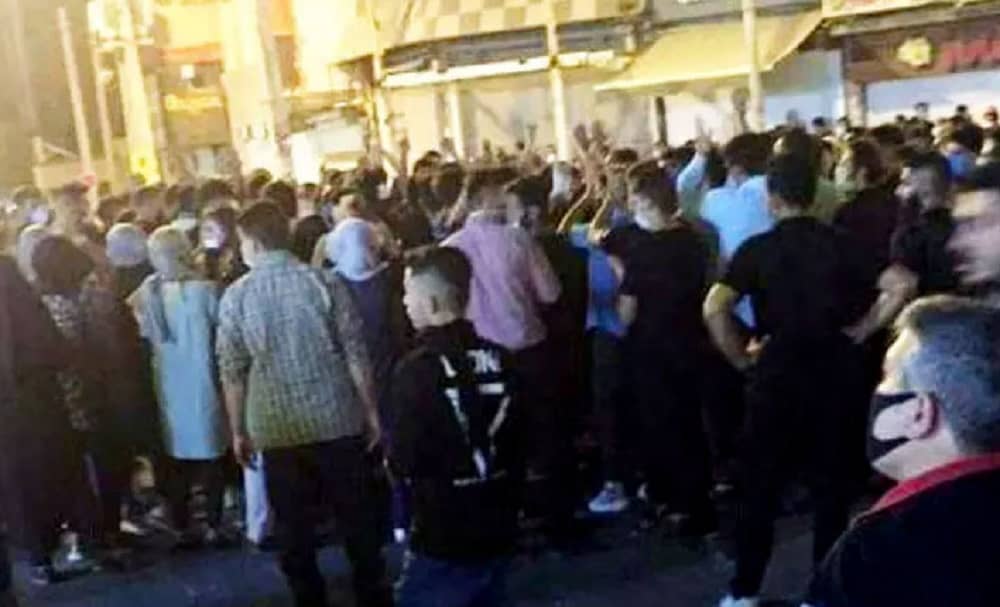 At least two people have been killed amidst the ongoing widespread protests over water shortages in Iran's Khuzestan province.
The victims have been identified as Mustafa Naiemawi and Qasem Khozeiri, and according to HRANA both were shot by security forces during Friday night's protests in Khuzestan.
Naiemawi was shot dead in Shadegan, and Khozeiri was wounded by gunfire in Kut Abdollah and later died from the severity of his injuries, HRANA said on Saturday citing local sources.
According to HRANA, a third protester, identified as Ali Mazraeh, was also shot by security forces on Friday in Ahvaz, and has reportedly died, although HRANA says it is still investigating the accuracy of this information.
The acting governor of Shadegan, Omid Sabripour, has confirmed the death of one of the victims. He told an Iranian news agency that a protester had been shot dead on Friday night in Shadegan by "rioters" firing into the air.
The demonstrations in Iran's oil-rich southwest province of Khuzestan broke out on Thursday as people took to the streets in several cities across the province protesting the water outages.
The protests continued for the third consecutive day on Saturday. Demonstrations have been held in the cities of Ahvaz, Shadegan, Susangerd, Kut Abdollah, Hamidiyeh, Shush, Hoveyzeh, Shavur, and some other parts of the Khuzestan province.
Videos received by Avatoday show crowds of people in cities across Khuzestan, protesting water shortages and chanting slogans against the Iranian government's incompetence in providing water and electricity.
In many videos, protesters can be seen barricading main roads with burning tyres and blocking traffic. In some videos shots can be heard, and some show the presence of anti-riot forces, outnumbered by protesters and forced to retreat.
Other videos show anti-riot vehicles and forces on the move on Khuzestan's highways, apparently on their way to different parts of the province.
Additionally, internet disruptions have been reported across Iran amid the protests in Khuzestan. Avatoday has received many reports of internet outages and slowdowns from Khuzestan and other parts of the country.
The people of Khuzestan, where temperatures frequently rise above 40°C during the summer months, have been suffering constant water and power outages.
The water crisis in Khuzestan has had devastating consequences for the farmers and cattle ranch owners of this region, with many left bankrupt and jobless as a result.
Although Iran is facing its worst drought in 50 years, environmentalists and experts say mismanagement of water resources and crypto mining are the main causes of the water and electricity crisis.
Iranian Revolutionary Guard Corps (IRGC) is blamed for illegal crypto mining in order to evade US sanctions.