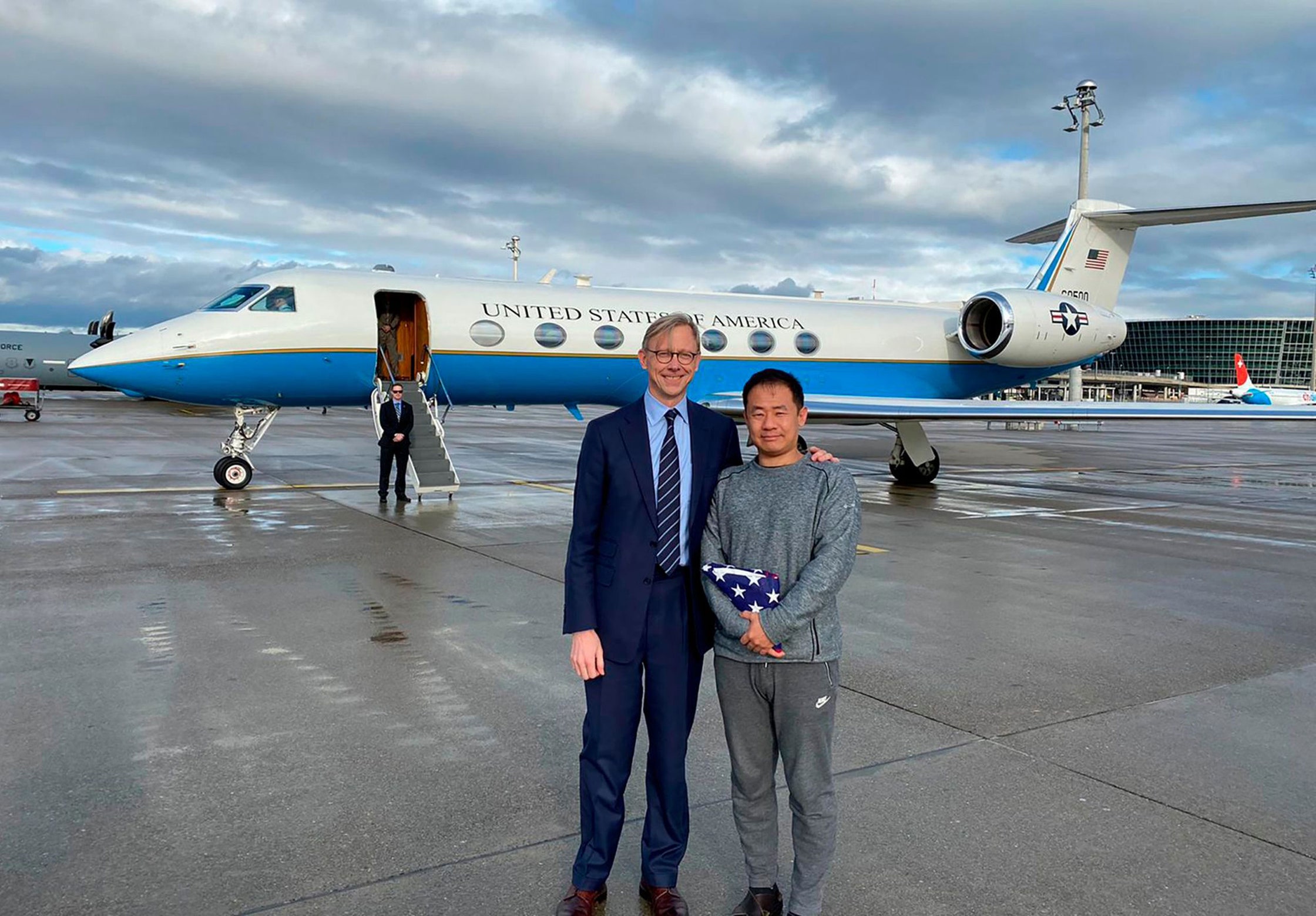 The American student Xiyue Wang was turned over to Brian Hook, the U.S. Special Representative for Iran, in a surprise prisoner exchange with Tehran on Saturday.Photograph from U.S. State Department / AP / Shutterstock
Iran has announced that it is in discussion with the United States about the exchange of prisoners between the two countries.
The Iranian government spokesman, Ali Rabiei, said in a news conference on Tuesday that there were ongoing negotiations with the US over prisoner swaps, adding that more information would be issued once the talks reached a conclusion with the release of Iranian prisoners.
This comes after the remarks made by Robert Malley, the U.S. Special Envoy for Iran, concerning the prisoner negotiations with Tehran. He said last week that the Biden administration is insisting on the release of all the American citizens imprisoned in Iran and will not accept a "partial deal".  Mally added that the issue was a priority, and that some progress had been made.
With regards to this, Iran's government spokesman said: "We have repeatedly stated that the Islamic Republic of Iran, for humanitarian purposes, is ready to swap all political prisoners in exchange for the release of all Iranian prisoners worldwide who have been detained at the behest of America."
The Islamic Republic has been accused by rights groups of holding foreign and Iranian dual nationals prisoners on baseless charges, using them as political bargaining chips to extract concessions from countries. Iran rejects this allegation.
Earlier this year, in May, a report by Iran's state-run television claimed that Tehran and Washington had reached a prisoner swap deal in exchange for the release of $7 billion Iranian oil funds frozen under U.S. sanctions in other countries.
The United States denied this claim, with the State Department spokesman Ned Price saying, "Reports that a prisoner swap deal has been reached are not true."