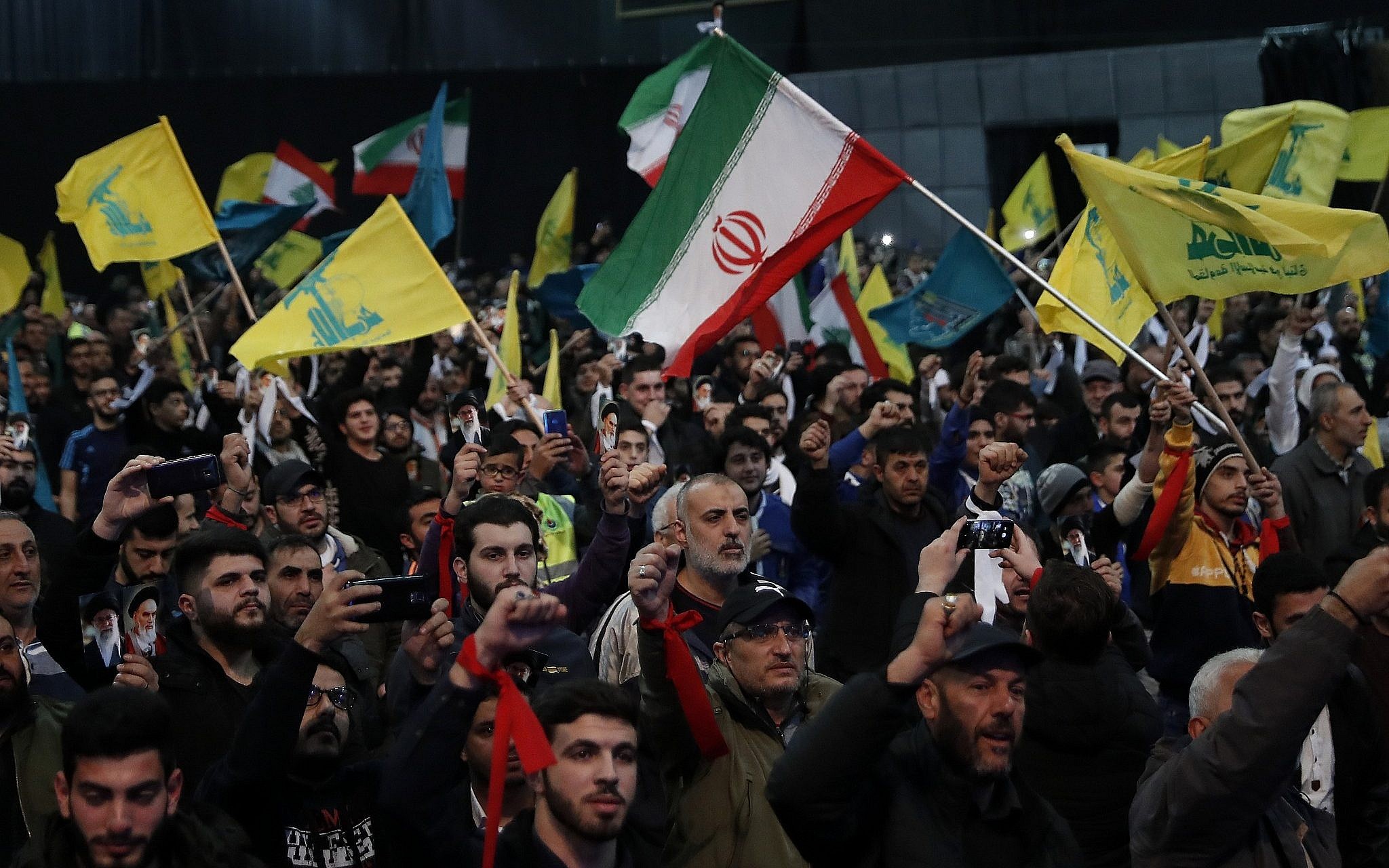 (AP Photo/Hussein Malla)
The Foundation for Defense of Democracies (FDD) has obtained documents that reveal the Islamic Republic leader Ali Khamenei, and various Iranian regime-backed entities, many of whom are sanctioned by the U.S. Treasury, hold accounts in a financial association affiliated with the Hezbollah in Lebanon.
These documents came to light when an anonymous group called SpiderZ hacked the Hezbollah-linked "al-Qard al-Hasan Association" (AQAH) in December 2020, and obtained the account information of nearly 400,000 of its customers. The hacked files reveal major Hezbollah financiers hold accounts at this association.
The account of the office of Ali Khamenei is listed as "vali-e faqih," and there is an account labeled "the embassy," which is possibly the Iranian embassy in Beirut, reports the FDD.
The Islamic Republic's Lebanese branch of the "Martyrs Foundation," and of the "Imam Khomeini Relief Committee," both sanctioned by the U.S. Treasury Department (in 2007 and 2010 respectively), also hold accounts with AQAH.
There is also an account for donations to the Houthis in Yemen, labeled "Donations for Children of Yemen."  In 2019, Hassan Nasrallah, the secretary general of Hezbollah in Lebanon, announced that Hezbollah sent $2 million to "the brothers in Yemen," says the report.
Other AQAH account holders with links to the Iranian regime include: Mahan Air, Iran Air, Issa Tabatabaei, Iranian media entities, including the office of IRIB, and officials of Press TV, and Al-Alam channels, and Bank Saderat Iran.
The AQAH has eight correspondent accounts with the Bank Saderat Iran's Lebanon branch, four in liras and four in dollars. U.S. Department of the Treasury says "from 2001 to 2006, Bank Saderat transferred $50 million from the Central Bank of Iran through its subsidiary in London to its branch in Beirut for the benefit of Hezbollah fronts in Lebanon," and adds "Hezbollah has used Bank Saderat to send money to other terrorist organizations."
According to the FDD, AQAH was founded in Lebanon in the early 1980's, offers 3 types of financial accounts, and provides interest-free loans against collateral and 3rd party guarantees. Despite sanctions, the association's lending has grown from $76.5 million in 2007 to $476 million in 2018 and $480 million in 2019. AQAH's total scope of activity from 1983 until the end of 2019 amounted to $3.5 billion, the report says.