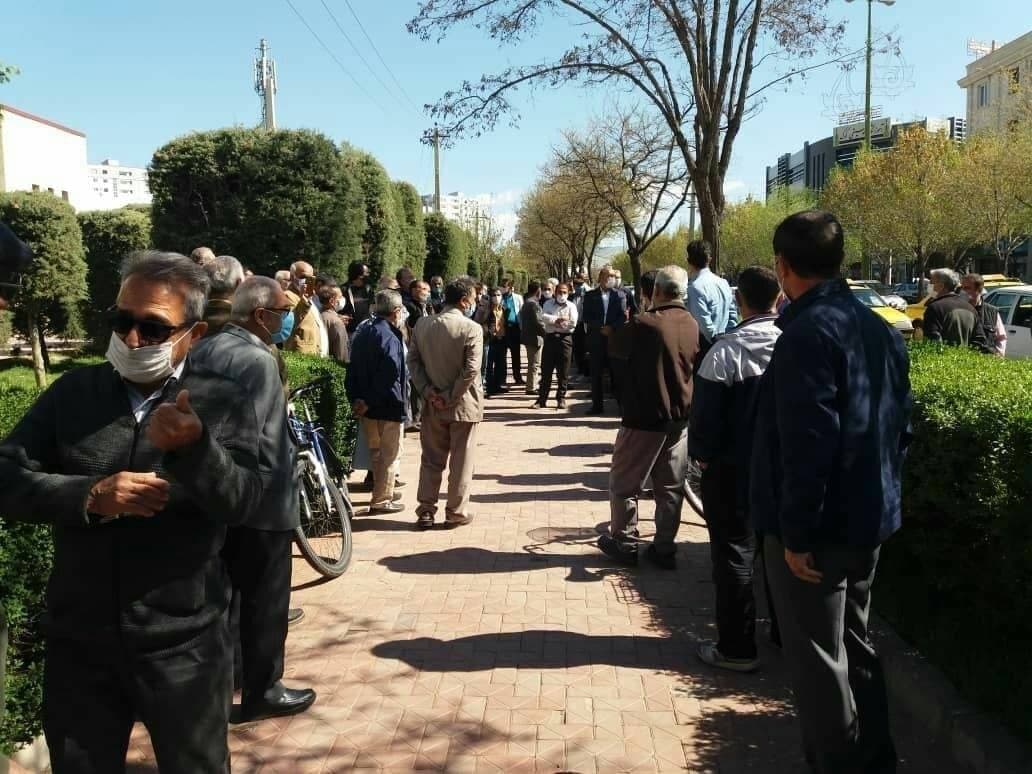 Iranian pensioners on Sunday continued their protests against low and delayed salaries across the country.

Pensioners took the streets in Isfahan, Ahvaz, Behshahr, Karaj, Arak, Bandar Abbas, Dezful, Shush, Qazvin, Kermanshah and Mashhad.

According to the retirees, they protest the continuous failure of Iran's Social Security Organization (SSO)to address their financial problems and their poor living conditions.
Protesters held banners indicating that their main demand is to make a balance between their salaries with the rising inflation rate and the increased living expenses.

In August, Iranian government announced that adjustments had been made to enhance the living conditions of retirees, but protesters say it has not been implemented yet. 

According to a plan by the government, the base salary of retirees should rise to at least 4.2 million tomans ($160) per month. But representatives of the pensioners say it doesn't match with the country's inflation rate.