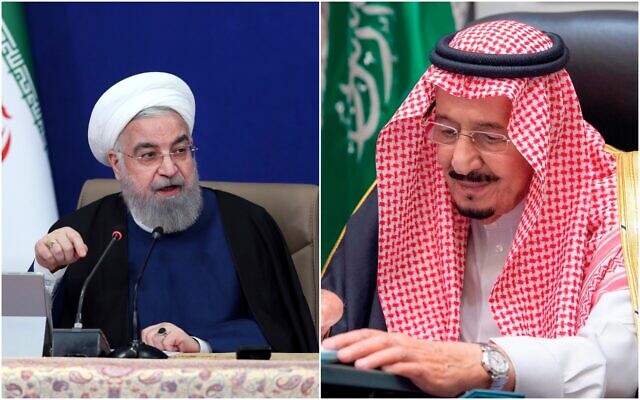 Iran and Saudi Arabia have reportedly been holding direct talks in Baghdad to restore relations and end the Yemen civil war.
A Financial Times report on Sunday, which cited three officials familiar with the negotiations, said a first round of talks was held on April 9, with additional discussions planned for next week.
The talks were reportedly described as positive according to the report.
However, Reuters news agency, which cited several officials from both sides, said no breakthrough was reached.
"This was a low-level meeting to explore whether there might be a way to ease ongoing tensions in the region," an Iranian official told Reuters, adding that the meeting was urged by Iraq.