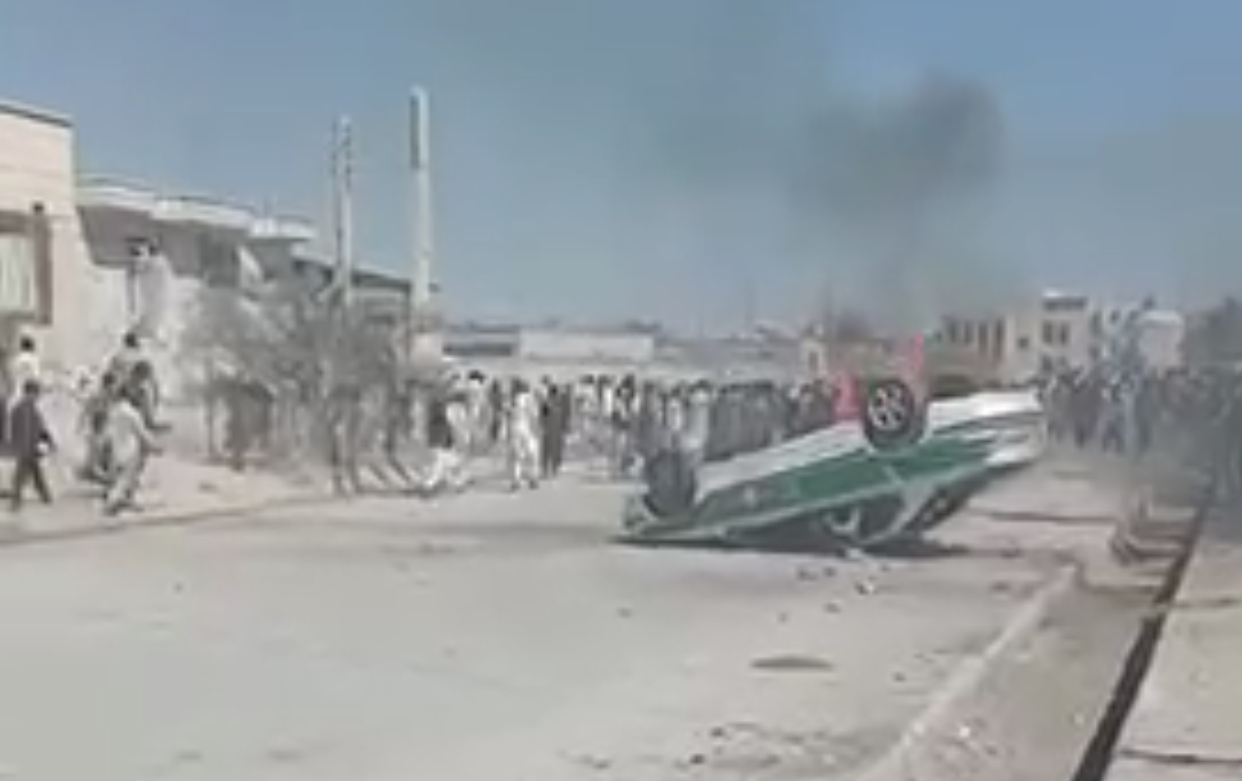 The Baluch Activists Campaign reported on Saturday that Iran's impoverished southeast province of Sistan and Baluchestan has been experiencing wide disruptions of internet services as protests continue over fatal border shootings.
Several rights groups said the move is a "tool to conceal" the government's harsh crackdown on protest.
According to the report the protest continued in Soran, Zahedan, Khash and Iranshahr where clashes between demonstrators and security forces took place.
Hundreds of people in Saravan stormed into the streets last Tuesday after 37 Soukhtbar were shot dead by Iranian Revolutionary Guard Corps (IRGC).
"Significant internet disruption registered in #Iran from ~10:30 pm local time; incident has partial impact observable at nation scale, and follows days of reported disruptions during protests in the southeast; incident ongoing," NetBlocks tweeted.
The US Department of State expressed their concern over Internet blockage and violence against protesters in Baluchestan.
Amnesty International and three other human rights organizations (Access Now, ARTICLE19 and Miaan Group) asked Islamic republic to not use internet blockage as a way to conceal severe and concerning violations of human rights.
"We, the undersigned four human rights organisations, are seriously alarmed about continued reports and documented evidence of near total Internet shutdowns in the province of Sistan and Baluchistan, a measure authorities appear to be using as a tool to conceal gross human rights violations and possible international crimes, including extrajudicial killings," the organizations said in a statement.