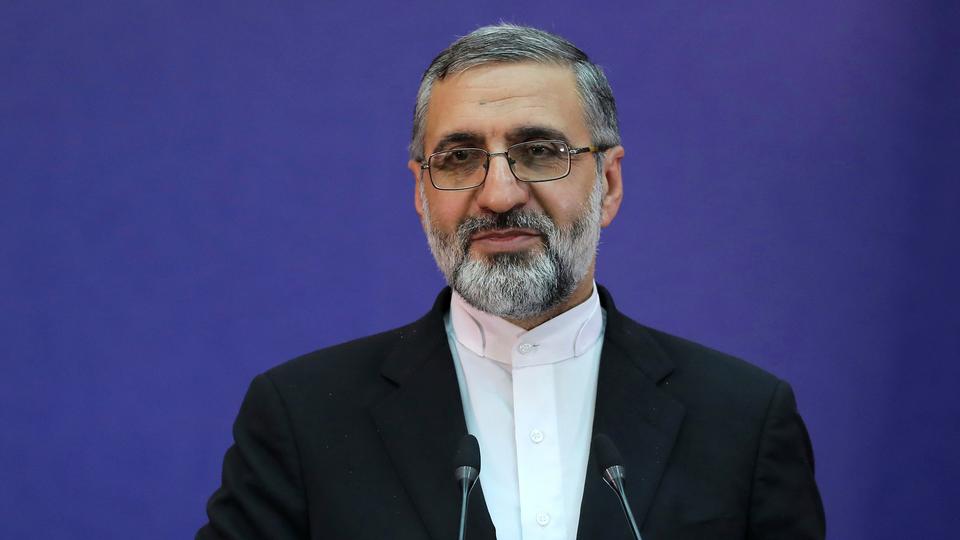 Iran's Judiciary spokesperson Gholamhossein Esmaili gives a press conference in Tehran, Iran, February 4, 2020. (AP)
An Iranian-American businessman facing spying charges in Iran has been arrested as he tried to leave Tehran, state media report said.
Right activists have been accusing Islamic Republic of Iran of arresting foreign or dual nationals accusing them of spying without evidence as part of the regime's attempt to swap its own prisoners in the US and elsewhere in Europe.
Iran frequently refused the right activists' claims.  
The arrest appears to be the first such detention of an Iranian-American since the inauguration of US President Joe Biden.
"The defendant had been free on bail ... and was arrested as he tried to leave the country," judiciary spokesperson Gholamhossein Esmaili told a news conference streamed live on a state website on Tuesday.
"This person... faced charges from earlier in the area of spying and gathering information for foreign countries," he said.