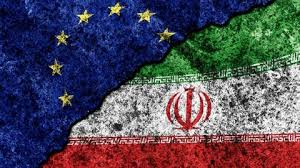 After the execution of Iranian journalist Ruhollah Zam, France and other European countries pulled out of a business forum scheduled to start Monday in Tehran.
The event has now been canceled amid international outcry over the execution of the Iranian journalist.
Zam, 47, was based in France along with his family before traveling to Iraq, where he was reportedly abducted by Iranian forces or handed over to Tehran by Iraqi authorities in Baghdad. His arrest remains mysterious.
In June, Iran sentenced Zam to death, saying the journalist had been convicted of "corruption on Earth," a charge often used in cases involving attempts to overthrow the state.
On Monday the ambassadors of France, Germany, Austria and Italy to Iran, along with the EU's top diplomat Josep Borrell, were expected to take part in the Europe-Iran Business Forum with Iranian Foreign Minister.
"Due to the barbaric and unacceptable execution" of Zam, France's foreign ministry said on Twitter Sunday that it, along with Germany, Austria and Italy, would not take part in the event, using the hashtag #nobusinessasusual.
A top German official at Berlin's foreign affairs ministry also tweeted that "due to current developments" in Iran, Germany and other EU member countries would not participate in the panel event.
The organizers later said the event had been postponed without mentioning the execution in their statement.