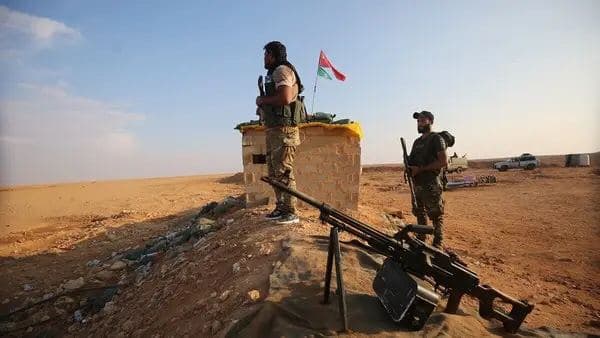 At least 14 Iran-backed gunmen, mostly Iraqis, were killed in a series of airstrikes in eastern part of Syria, the Syrian Observatory for Human Rights said Sunday.
The London-based Observatory group, who are closely following the Syrian civil war, said the airstrikes occurred on Saturday night in Deir Ezzor province.
The strikes were likely carried out by Israeli war planes, the group said. There was no immediate reaction from Israel.
Israel has been continuously bombing Iranian Revolutionary Guard Corps (IRGC) and its backed militia groups in Syria.