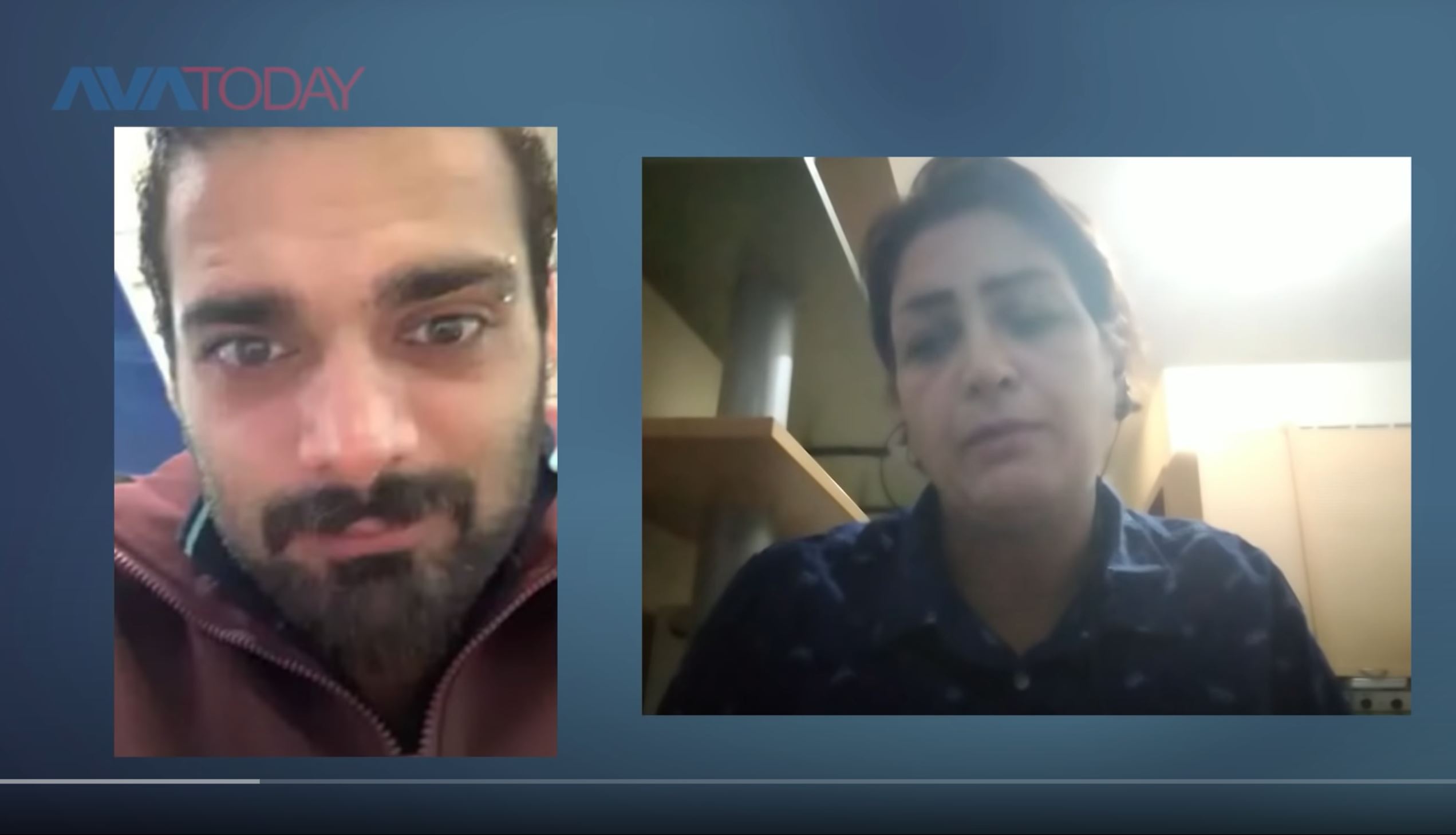 Living in a refugee tent in Greece, Elham Khaleqi Abbas Abadi is desperate to talk about traumas she faced after being raped by a smuggler.
Abdi was not alone when the crime happened. Her 2-years-old son was witnessing the incident while the mother was helpless and shocked.  
The Iranian asylum seeker was raped by her smuggler in Turkey's Izmir, she told Avatoday.
Abdi said she had to leave Iran because of some problems, hoping to seek a better life in Europe.
she was smuggled into Turkey via land route.
"I talked to two Iranian smugglers when I decided to leave the country. One of the smugglers, Saman Taleb Ziabari, met my son and I in Izmir," she said.
"I arrived in Izmir and he was not acting normal from the very beginning" she continued, "there, he raped me in front of my poor son."
Abdi said she couldn't do anything because she was afraid of the smuggler as well as from being deported to Iran by the Turkish police.
"I didn't know anywhere, and I had to move forward, even when I arrived in a Greece island, I wanted to tell my story, but I had to keep silence because he threaten me to hurt my son if I say a word about what had happened."
Elham added that five months later when she arrived in Athena, she talked to a social worker about the rape.
"I was told that this incident happened in Turkey and not in Greece so they can not do anything. But they gave me some pills and introduced me to a psychologist," she said while blaming the UN for not supporting her.
"I want to tell my story hoping that no one else becomes the victim of this smuggler," she concluded.