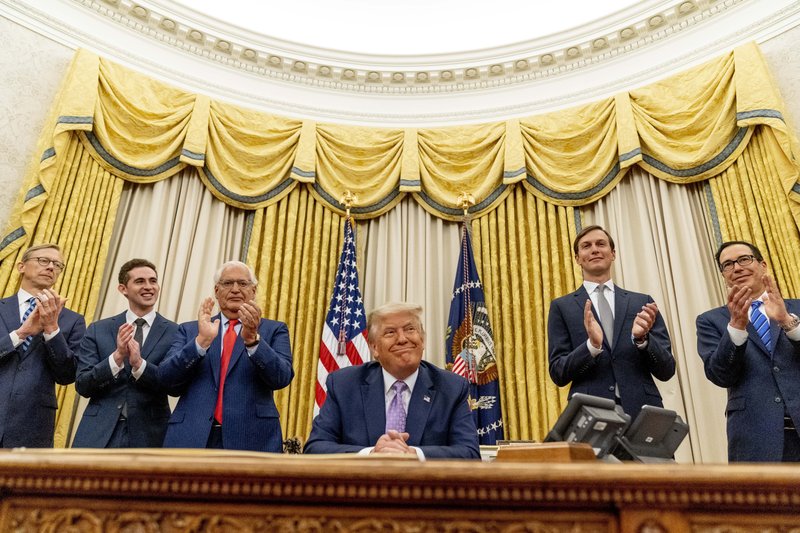 Iran has strongly condemned a historic deal creating full diplomatic relations between the United Arab Emirates and Israel.
Iran's official IRNA said on Friday, a day after the diplomatic deal was made, that Iran Foreign Ministry calls it "a strategic act of idiocy by Abu Dhabi and Tel Aviv which will undoubtedly result in the further invigoration of the axis of resistance in the region."
State TV also published a statement by the ministry, which called the deal "a stab in the back to all Muslims."
Iran, in the ministry statement, called the normalizing of ties between the two countries a dangerous, "shameful" measure and warned the UAE against Israel interfering in the "political equations" of the Persian Gulf region.
"The UAE government and other accompanying governments must accept responsibility for all the consequences of this action," the statement said.
In a deal brokered by the US, the UAE and Israel announced Thursday they agreed to establish full diplomatic ties.
In return, Israel will halt plans for annexation of occupied land sought by the Palestinians for their future state.
The UAE is the first Gulf Arab state and the third Arab country after Egypt and Jordan, which will have full diplomatic ties with Israel.