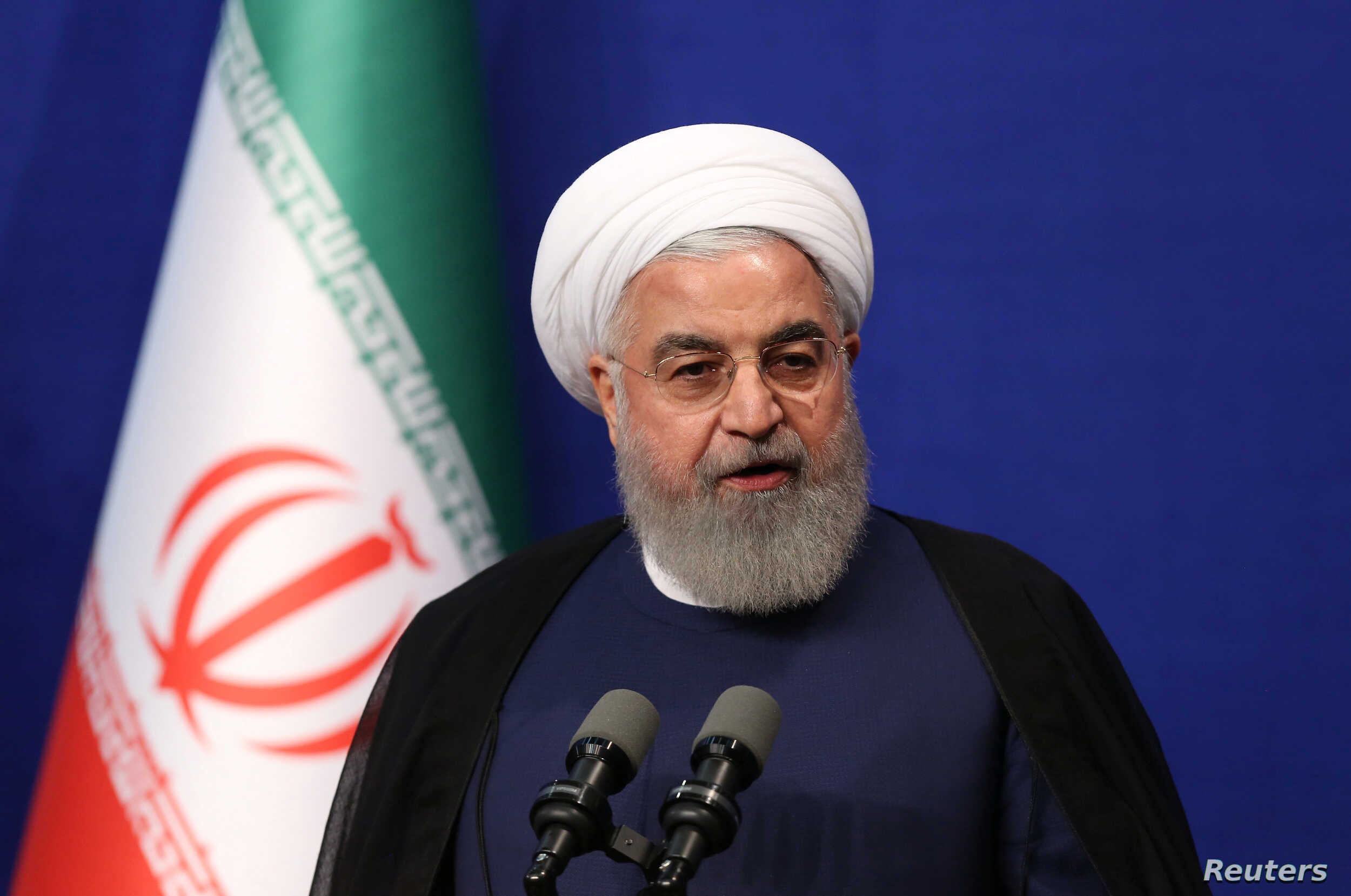 Iran's President Hassan Rouhani reacted to a newly leaked audio tape of the country's foreign minister and has warned against division sown by the country's "enemies"
"It was leaked exactly when Vienna is at the height of its success," Rouhani said in reference to ongoing talks in the Austrian capital to restore the Joint Comprehensive Plan of Action (JCPOA), Iran's 2015 nuclear deal with world powers that the United States abandoned in 2018.
"They want to create division inside the country. How can we succeed? How can we lift the sanctions? With unity and integrity."
The leaked audio tape revealed Mohamad Javad Zarif discussing internal power struggles. The revelation made a political storm in the country.
In the leaked audio tape, Zarif said the Revolutionary Guards Corps are in control, overruling many government decisions and ignoring advice.
In one moment on the tape that leaked on Sunday, Zarif even criticized Qassim Suleimani, the commander of the Guards' elite Quds Force and the foreign-facing arm of Iran's security apparatus, who was killed by the United States in January 2020.
Zarif declared that the general undermined him at many steps, working with Russia to sabotage the nuclear deal between Iran and world powers and adopting policies toward Syria's long war that damaged Iran's interests.
"In the Islamic Republic the military field rules," Zarif said in a three-hour taped conversation. "I have sacrificed diplomacy for the military field rather than the field servicing diplomacy."