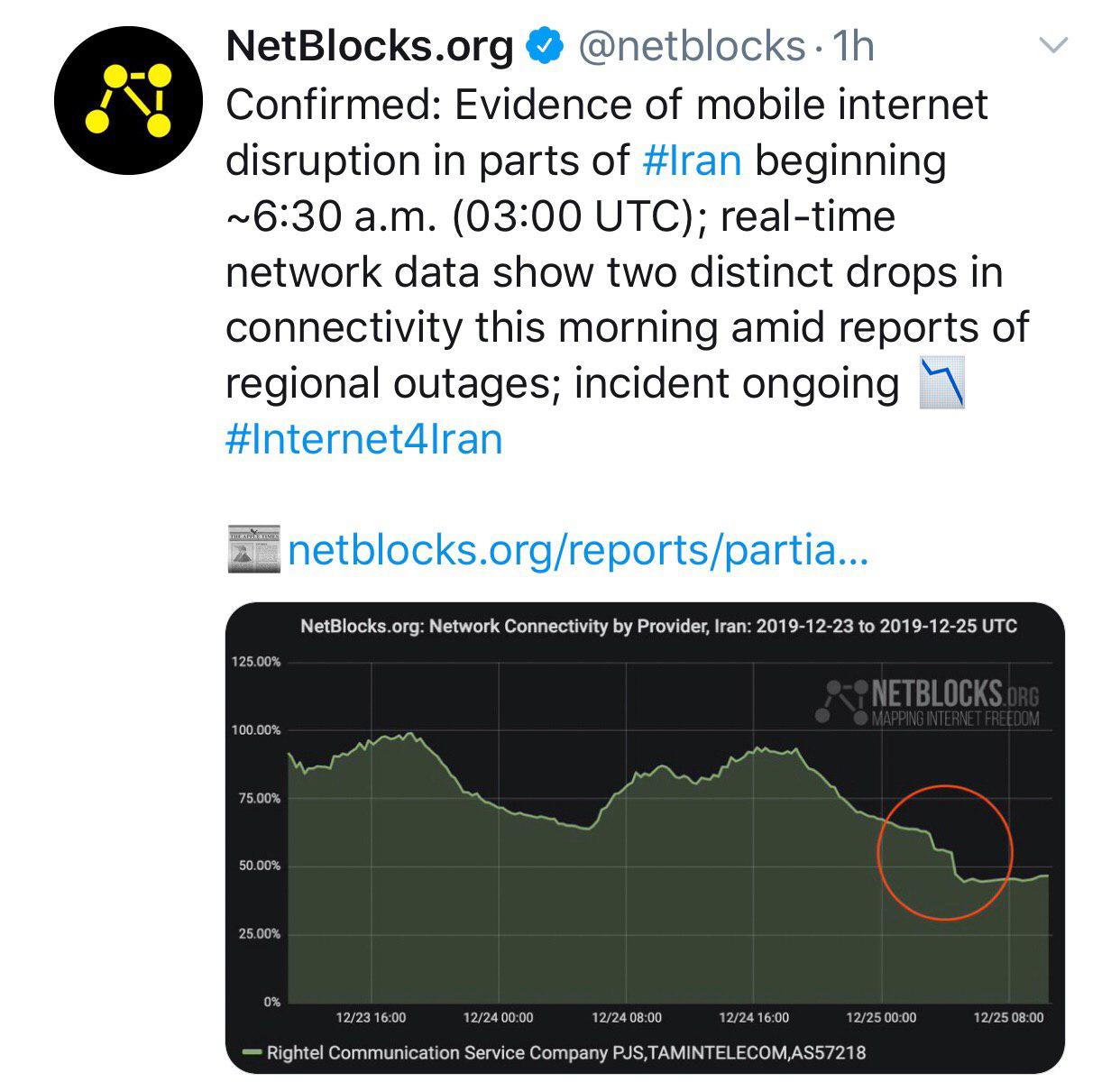 Iranian regime has begun shutting off internet in several provinces as Tehran fears another mass protest tomorrow on Thursday.
The shutdown has reportedly covered Kurdistan, Alborz and Zanjan provinces.
Iranians are preparing to commemorate the death of more than a thousand protesters who were killed last month by security forces tomorrow.
There are a few important days after a funeral based on Iranian traditions. One of these days is known as "Chehelom (day 40th)," which would be held by family members 40 days after the death of loved ones.
The shutdown of internet was upon a request by "security authorities," Iran's semi-official news agency ILNA quoted an informed source at the communications and information Technology Ministry.
"According to this source, it is possible that more provinces will be affected by the shutdown of mobile international connectivity," the agency said. ILNA later removed the quote.
The official page of NetBlocks.org on Twitter confirmed the news and wrote: "Confirmed: Evidence of mobile internet disruption in parts of #Iran beginning 6:30 a.m. (03:00 UTC); real-time network data show two distinct drops in connectivity this morning amid reports of regional outages; incident ongoing."
Iran nationwide protests over fuel price hikes in November resulted in the regimes' brutal crackdowns and complete shutdown of the country's internet aimed at creating an information blackout.
According to a new report by Reuters on Monday, the Islamic regime killed at least 1500 people in November. Thousands were wounded and at least 7000 protesters were arrested.